Driving the Golden Spike!
Nov 12, 2016:
Governor Malloy was our guest at the 2016 Annual Meeting. In a morning ceremony, he drove a symbolic golden spike. With a crowd of museum members and supporters looking on, and with a few perfect hits of the spike maul, the Governor set down the spike on the 84/85 track lead. Situated around him were cars 865 and 316, both of which have recently been repaired after hurricane flood damage.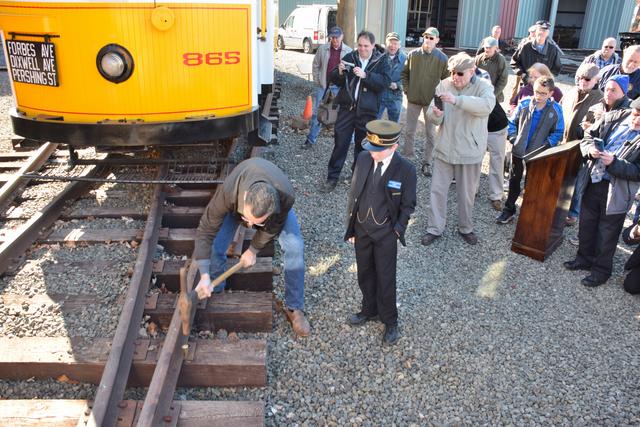 18 Line Poles Set
Nov-Dec 2016
:
Line pole setting by a professional contractor continued through November and into December. 18 of the 24 total poles have now been set. With colder weather coming in, this will probably be it for line work until the spring.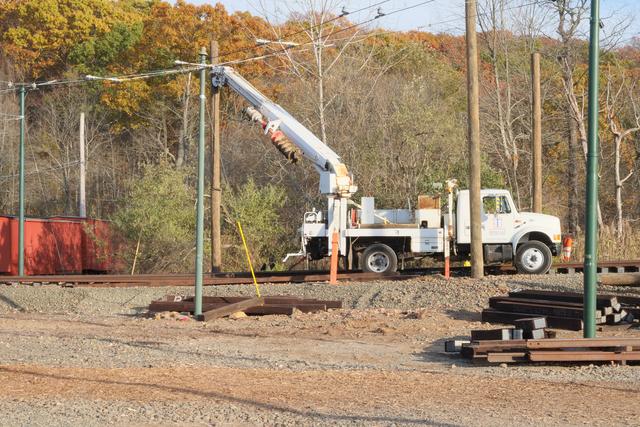 Above: setting pole E-5 on the north side of the approach ramp to building 8. Below, view from track 81 with a succession of line poles leading back to the mainline. Soon span wires and trolley wire will be suspended from these.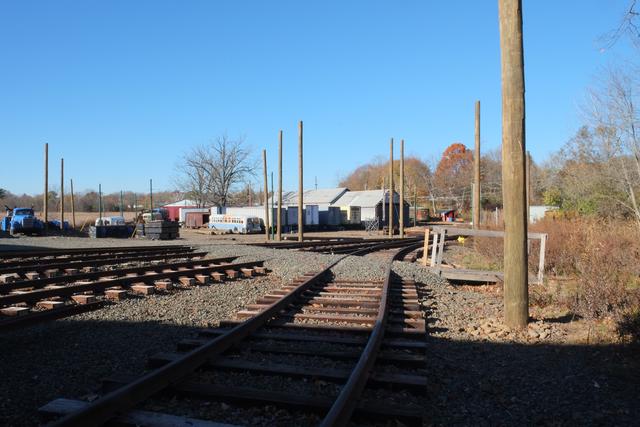 Looking the other way. The area in the foreground will become the Donor's Recognition Brick Area as soon as the loop track through here is completed. That track will curve off to the right, passing between the pair of poles.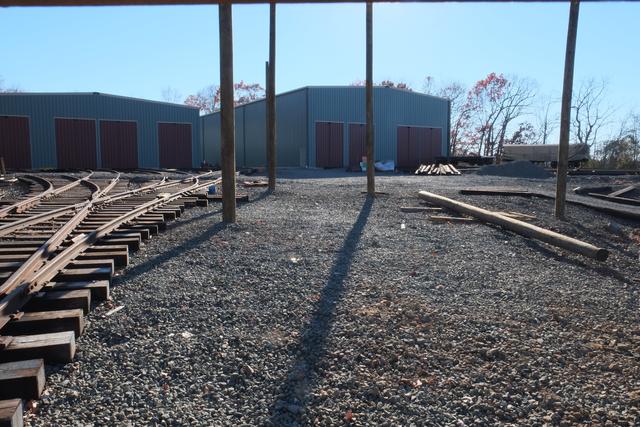 Pit structural work complete
December 2016:
Our welding contractor has completed the structure which will support the pit track. The next phase will be to install the rails and then track 94 can be opened.
Below: Using crane car W-3 to set one of the span beam sections: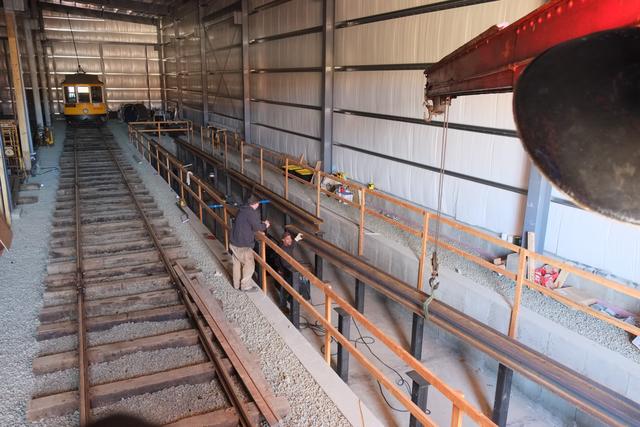 The level in both directions is checked prior to welding down the beams.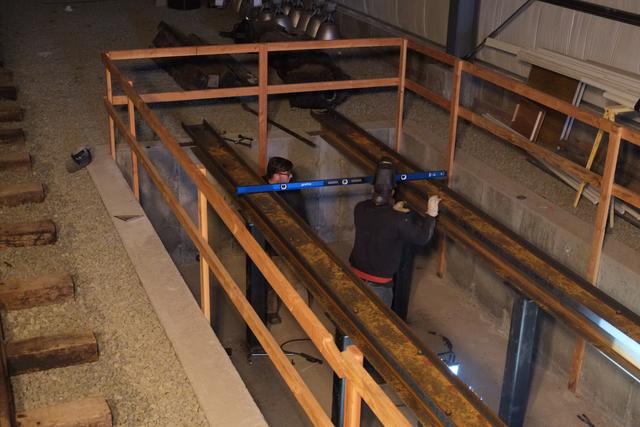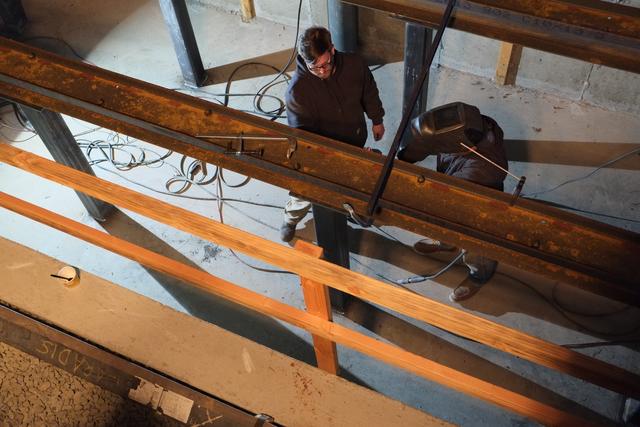 Welding the web stiffeners at each point of column support reaction.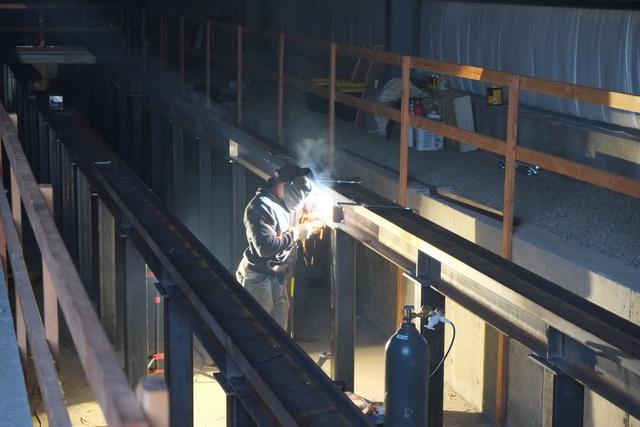 Almost all of the structure is welded, but one section is bolted so that it can be removed to access equipment on cars that might straddle the line of the rail (such as air compressors and grid banks).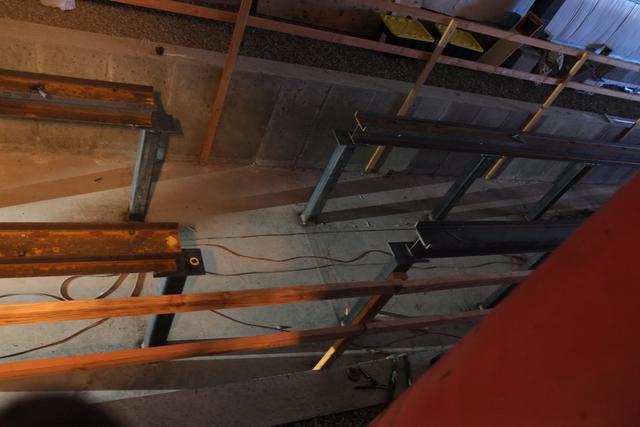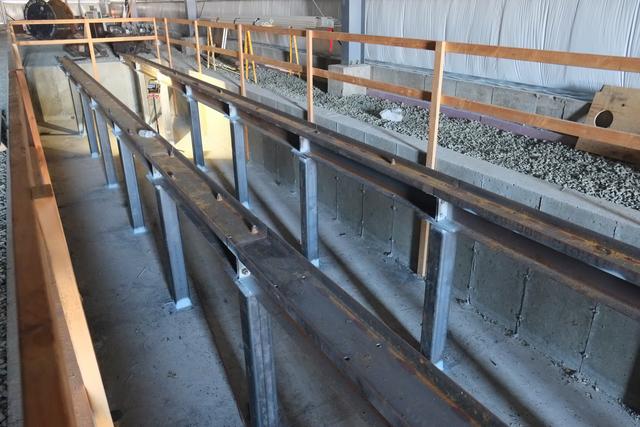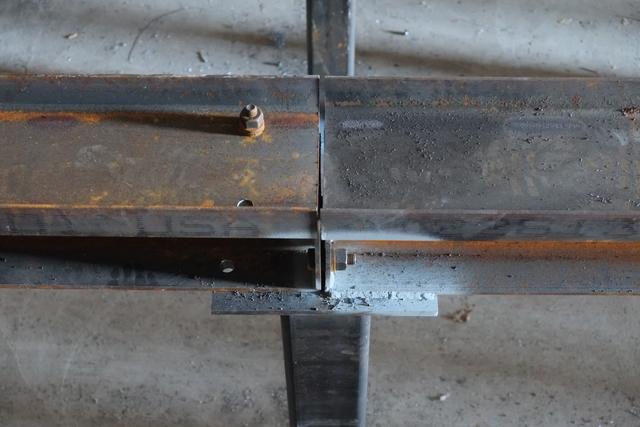 Completed pit structure: