Contract Awarded, Construction Begins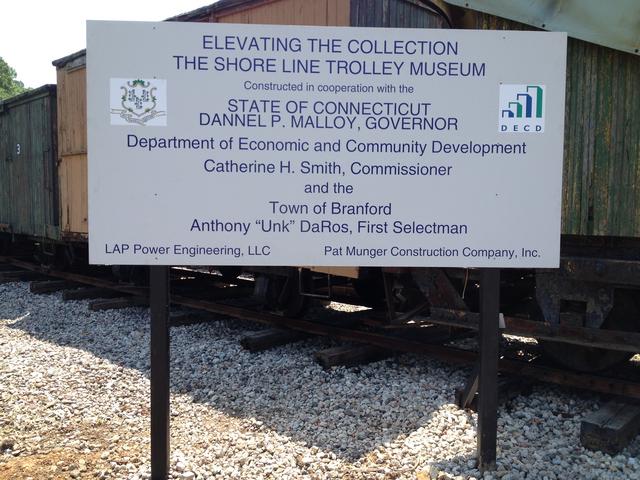 After an open bidding process which was monitored by the State of CT Department of Economic and Community Development (the DECD administers the $1,000,000 State grant) the museum was pleased to announce that a contract for the construction of our two new trolley buildings along with related site and grading work was awared to Pat Munger Construction Company of Branford, CT. Weekly job site meetings began, and members of the Trolley Museum's Construction Committee and Munger Construction reviewed the project plans and specifications. Heading this committee pro-bono is museum member Leonard Pellegrino, PE, whose company LAP Power Engineering LLC specializes in mechanical/industrial construction engineering.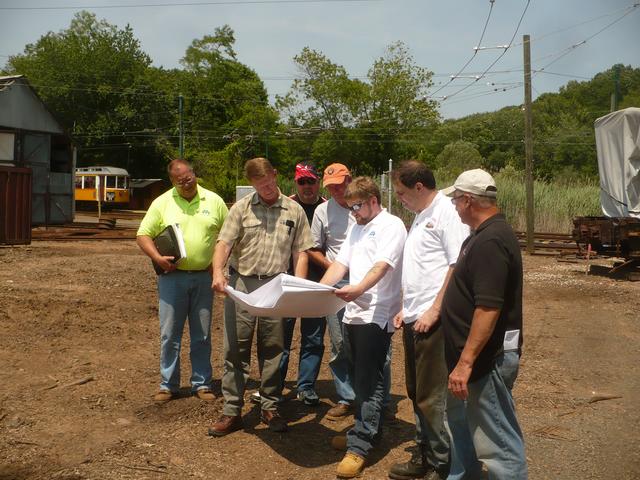 Construction activity began at the end of May. Silt fencing was installed and the building permit application was started (the permit has since been granted).